Managed by the
Hanover Conservation Council,
The Balch Hill Natural Area has varied types of vegetation including open grass, shrub edge, apple trees, pines, hardwoods and hemlocks. The summit has views of Moose Mountain, Mount Ascutney and Gile Mountain. It is reputed to be an excellent spot for bird watching and is in the region of the unique
Connecticut River Birding Trail
. Six different trails will take you to the summit. Parking is available at the corner of Grasse Rd. and Trescott Road. The night view from the parking area is said to be spectacular as well.
The HCC has developed a management plan for the area to provide guidance for stewardship of this beautiful natural area. Central to its mission is the preservation of the pasture and vistas at the top of Balch Hill; the provision and maintenance of foot trails; the conservation of native plants and animal diversity and the protection of wildlife habitat.
The Management Plan has information on geology, soils, vegetation, wildlife. Management policies regarding viewshed, vegetation, wildlife, trail construction and education are included. A copy of the Management Plan in available at the Council office, Town of Hanover, Dartmouth College Real Estate office, Howe Library and the Upper Valley Land Trust.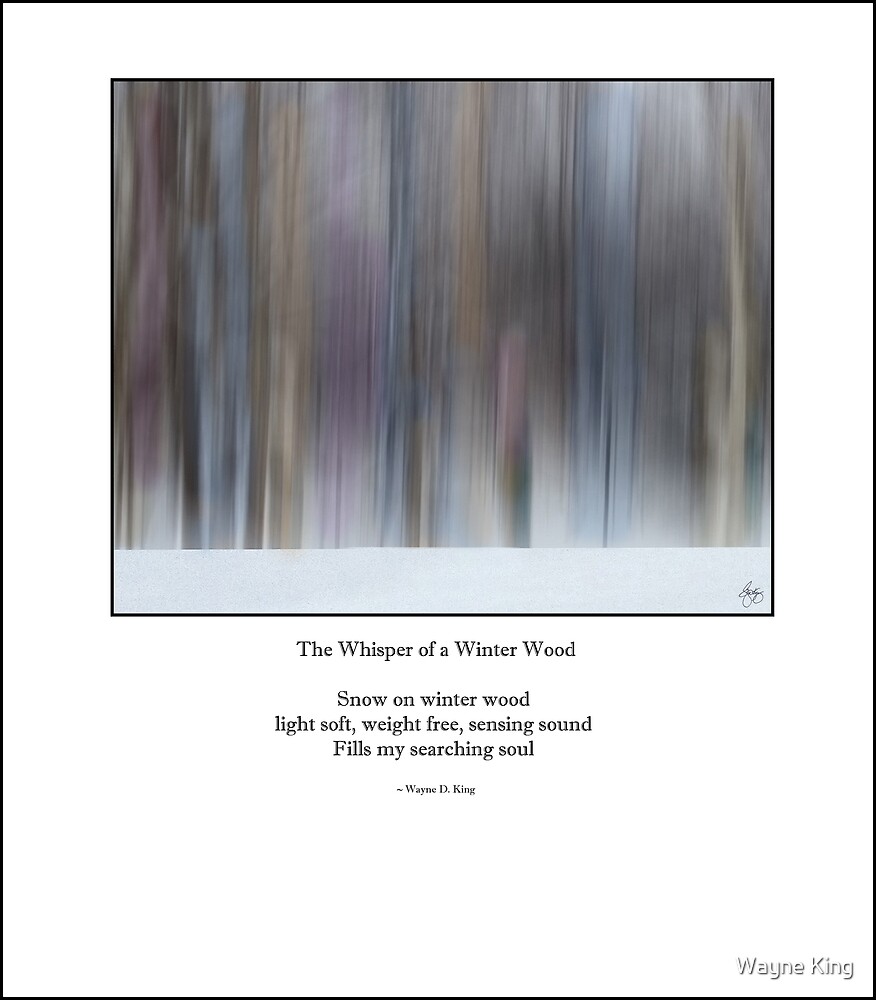 The Whisper of Winter Wood (Redux) Haiku
Mixed media image hand-painted monochrome with Haiku. This image is part of a developing series on climate change.
This image can be purchased in the following forms:
A signed limited edition original with a certificate of authenticity.
Edition of 25 prints on fine art rag paper with archival inks $495, Click here.
Open Edition print 12"x14 $20.00