By Theresa Ludwig
Photos by Daniel Ludwig
Arts Stories from New Hampshire Notes delivered right to your inbox via Twitter.
Click here
A minstrel there is, and he a durable man
Of seventy-five, but eighteen when he first began
A tenable life of music and poetry,
Candor, determination, and autonomy.
Full conscious was he of music's prose,
And therefore did he call out to those,
By voice and fiddle, who would hear,
And would answer to the clarion clear.
In New England and beyond
Feet move, hands join, hearts dance to his song.
Like Geoffrey Chaucer, I have a pilgrimage to recount, though mine was to a barn dance rather than a shrine. Even so, devotees of Dudley Laufman, fiddler and traditional dance caller and Jacqueline Laufman, who together make up 'Two Fiddles,' reminded me of the "Knight," the "Wife," and the "Merchant" of Chaucer's tales. The Laufmans, soon to celebrate 20 years as a twosome joined at the fiddle, invited me to a kitchen "junket" at Wind in the Timothy, their home.
More
A Light at Dusk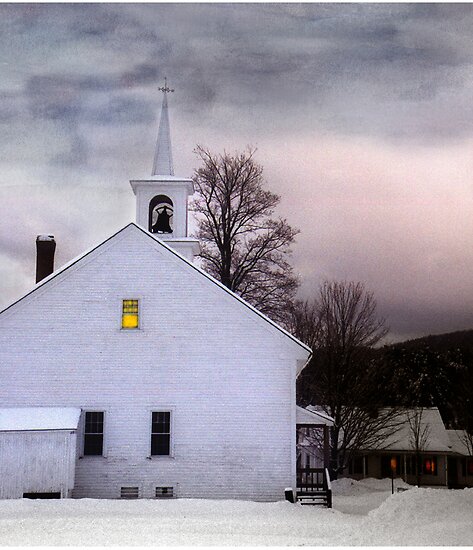 Open edition prints and cards,
here
.