"Sacred Trust" is now available in paperback!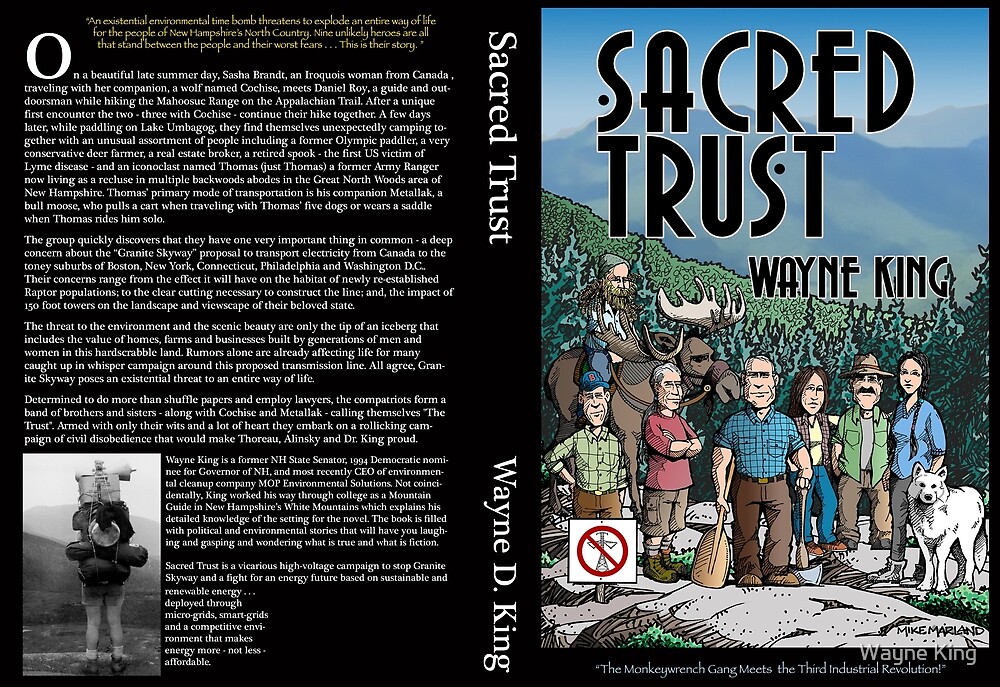 "An existential environmental time bomb - in the form of a massive powerline - is about to explode an entire way of life for the people of the North Country. Nine unlikely heroes - rock climbers, paddlers, a deer farmer and a former spook - are all that stands between the people and their worst nightmare." This is their story . . .
The paperback version is available here.
Sacred Trust Kindle eBook